The Ultimate Buyers Guide to Camping Heaters to Best Enjoy the Outdoors
Outdoor activities are fun when the weather is nice and on your side. Sometimes, you may even want to still go out for an adventure when the weather is too cold. If you fall under this category, having a camping heater handy is will help to make your trip more enjoyable and may be what is needed to convince more tentative members of your family to join you.
Camping heaters are portable heaters explicitly built for camping trips. They give you the flexibility and convenience to spend quality time with friends and family outdoor. With them, you don't need to limit your holiday camping to the summer seasons only.
 This guide will teach you everything you need to know about camping heaters. You'll also know the different types you can find in the market. This will help you make the right choice when selecting the appropriate tent heater for your next camping adventure.
We'll also review some safety measures you need to consider when using camping heaters. You must also know the factors you look out for in a camping heater. This article will help if you're looking for the next great camping heater to buy for your outdoor adventure.
What are the Benefits of Camping Heaters?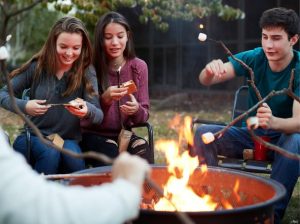 Camping heaters are one of the items that will help to make your camping trip more comfortable and enjoyable in cooler weather. You'll enjoy many benefits when you have them in your camping collection. Below are some of the benefits of camping heaters.
Easy to use: Camping heaters are very easy to use. Modern technology has made them have features that enable you to start using them immediately after you buy them. You don't need any technical skills before you can start them. 
Suitable for indoor or outdoor use: You can use a camping heater for various purposes, including indoor and outdoor use. You can use some camping heaters inside you tent to make it warm during the cooler seasons. You can also use them outdoors when you need them which can help to make your time outside your tent even more enjoyable.
Makes your camping enjoyable: Extreme cold weather will not allow you to enjoy camping. However, with a good camping heater, you'll experience comfort even during cold weather. Camping heaters can help to entice campers who are reluctant to join you in cooler temperatures 
They are durable: You'll enjoy a warm tent for a long while when using camping heaters. Stainless-steel cased heaters can last all through the night because they propel rust.
Flexibility: You can use camping heaters for multi-purposes. It allows you to go for adventorous trips at any time of the year. Cold weather doesn't have to be the reason you postpone your outdoor adventure.
Controlled temperature: you can precisely control the temperature of your tent when using a camping heater. You can set the heater to a temperature that is warm and perfect for a nice sleep.
Types of Camping Heaters – For Inside and Outside on your Camping Trips
Camping heaters for indoor and outdoor activities come in different types. Let's look at some great camping heaters alternatives you'll find in the market.
Tent heaters: A tent heater is a camping heater that provides the required heat necessary to keep your tent warm during cold nights. Tent heaters have the best features that make them safe for indoor use. Overheating protection will trigger the tent heater to shut off when the internal components become too hot.
Car camping heaters: Car camping heaters are great winter camping heaters alternatives that allow you to start getting warm right from your car. They're designed to provide sufficient heat to warm your car during cold periods.
Campervan: A Campervan is a vehicle that serves as a means of transportation and sleeping accommodation. This type of vehicle is suitable for a long-distance camping journey. It provides space where other people can sleep at night. During cold weather, the campervan can also serve as a warm area suitable for a comfortable sleep.
Camping heated blanket: A heated camping blanket is an affordable way to get warm on cold nights if you can't afford a tent heater. The blanket produces the required level of heat you need to get warm. You can get either the battery-powered or electric type of heated camping blanket.
Camping wood stoves: This appliance is used to supply heat to your environment. You can use the camping wood stoves to warm your tent and cook your food. They come with different functionalities that make them suitable for home and camping.
Firepits: Firepits are holes or pits that you dig in the ground to make fire. Firepits are used for cooking meals and making the environment warm. The firepits have an elaborate structure designed to prevent the fire from spreading.
Fuel Sources for Camping Heaters
Camping heaters run on different types of fuel sources. You'll have to choose the most suitable for your specific needs. However, note that the longevity of the fuel will differ depending on the fuel source and purpose.
We have a list of the most popular fuel sources and other alternatives for camping heaters.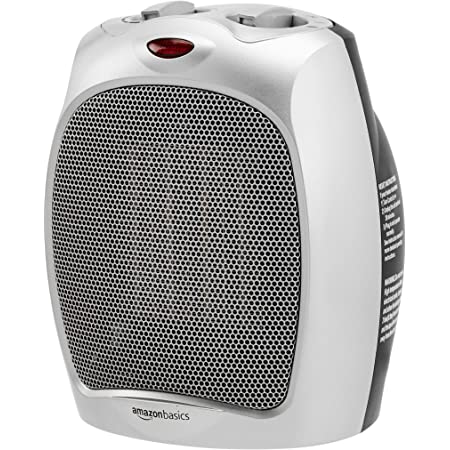 The electric camping heaters are popular and easy to use but require a source of electricity to make them work. This means you are limited to a few selected environments to use them such as backyard and camping ground camping.  Many RV campers use electric heaters as they can plug the heater directly into their camper's power source. You'll also get the plugin electric camping heaters that are portable.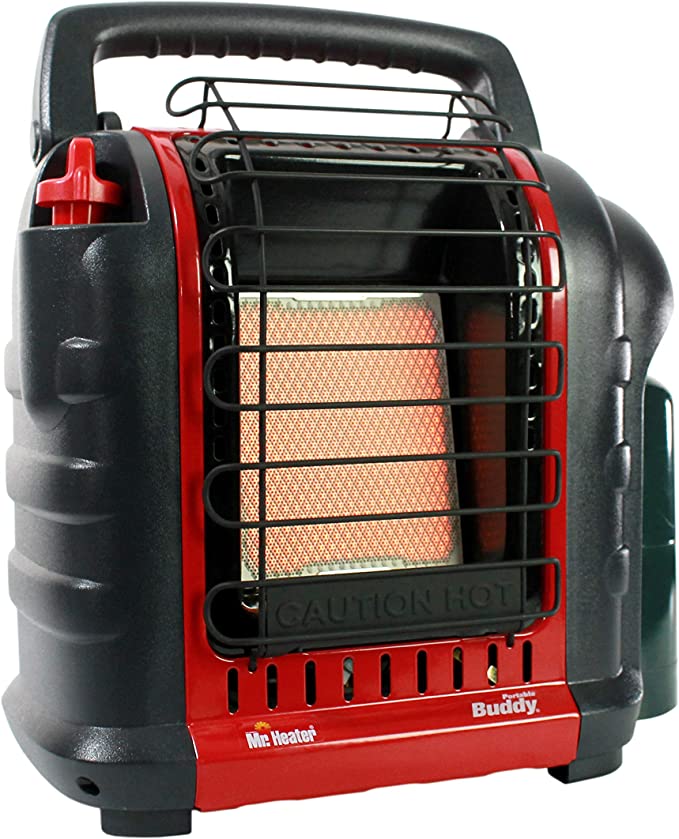 Propane gas is an ideal fuel source for camping during the cold season. However, you'll need to consider the size of the fuel tank both when transporting the propane tank and with how long you are likely to want to use your heater.  This may mean they are not the best option if walking in a long distance to a campsite.  But they're easy to install and use. We also don't recommend using propane gas in a tightly covered area due to the dangerous carbon monoxide emissions.
Battery Operated Camping Heaters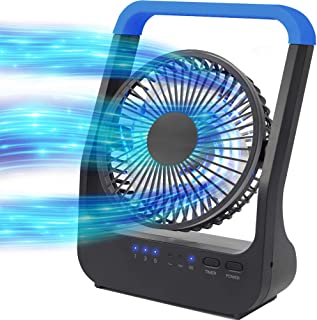 The battery-operated camping heater is one of the most recommended camping heaters in terms of safety. The heater has been set up already for use. You can charge the battery-operated camping heater from the house ahead of your outdoor adventure. You can also use your power bank to charge it whenever it's low or out of power.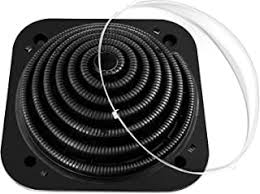 These are types of camping heaters are powered by solar energy. To get your solar camping heater charged, you'll need a solar panel to which the heater will be connected. You also need the presence of sunlight to get your camping heater ready.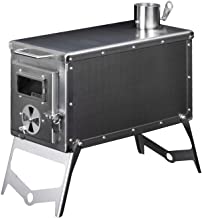 Another popular fuel source for camping heaters is wood. It's also one of the oldest methods to stay warm when camping. You can heat your tent by heating the area outside it as long as there is wood available as a fuel source and there is an adequately clear area. Restrictions on using open fires need to be observed when in place.  You can also use the wood camp heater to cook and heat your food.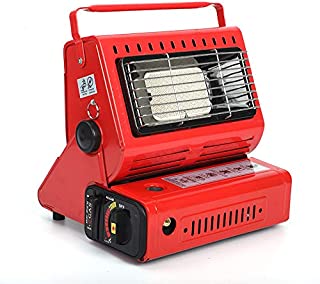 We also have other fuel sources for camping heaters, such as kerosene, butane, etc. Although they're not as popular as the other sources, they can also be a great alternative when you don't have any other options. You must be careful when using them so that you don't experience any tent hazards.
Calculating the Size Camping Heater you Need 
Knowing the size of the camping heater you need for your tent is essential. With this, you can effectively warm up your tent. The size of your camp tent should be relative to the heat output you can generate from the heater.
Propane camp heaters, for instance, are rated by British Thermal Units (BTUs). These measures heat output per hour. Most campers need propane heaters that can put out about 2,500 to 5,000 BTUs per hour, depending on the size of the tent.
Meanwhile, the amount of heat output from electric camp heaters are measured in Watts. More watts value means more heat output. The ideal range of heat output for a tent is about 750 to 1,500 watts. To accurately calculate the size of camping heat you need, you'll have to revert to the manufacturers' manual. They usually state the maximum square footage a heater will need to warm up a tent effectively.
Safety Features of Camping Heaters
Camping heaters come with different safety features to ensure you face fewer hazards when using the product. It would help if you looked out for the following safety features before you can buy a camping heater.
 

Overheating protection: Camping heaters, especially gaseous fuel sources, can be flammable. The overheating protection feature will ensure that the heater stops working once its internal components get too hot.
Cool outer housing: This feature enables the outer part of the heater to remain cold while heating the tent. This will help prevent burn.

Oxygen Depletion Sensors (ODS):

The ODS helps to regulate the oxygen level of the heater while in use. Once the oxygen level is below the expected concentration, the heater will cut off the energy supply.

Automatic tip-over:

This feature will come in handy since there is a possibility that you might sleep off accidentally. This feature automatically shuts off the heater once it reaches a specific temperature.
How to Choose the Best Camping Heater to Suit Your Needs?
It would help if you considered some factors before you can choose from any of the best camping heaters on the market. We advise you to consider the following tips to select the appropriate one that will suit your need.
What do you want to use the heater for: The purpose you're buying a camping heater will go a long way to determine your choice. You need to consider if you're purchasing the heater for a tent, vehicle, or outdoor area.
Buyers Guides
Making outdoor heating background research quick and easy for: